There are many people who would like to know how to hack Whatsapp by phone number for various reasons. Some want to catch a cheating spouse, some want to spy on their children and some just want the convenience of having all their messages in one place. Whatever your reason may be, I am here with a full guide on hacking Whatsapp by phone number!
I will first discuss the methods of hacking whatsApp using different types of tools and apps. Then we can move onto discussing is it legal? And finally, I will give you my top three recommended best tools that work effectively and reliably!
The first method is to hack whatsapp messages through social engineering.
This involves gaining access of the target phone using any one of their common online accounts that they use on a daily basis whether it be Facebook, Twitter or Instagram. Once you have gained access, locate an incriminating message and screenshot this for proof .
The second method is to hack whatsapp using a tool or an app
There are many tools and apps that claim they can do this type of thing but the only ones I have found with high success rates are mSpy, Haqerra and Moniterro. These three work in very different ways so you must read our reviews on each for more information about how it functions.
Lets review the best spy apps that can hack whatsapp using phone number: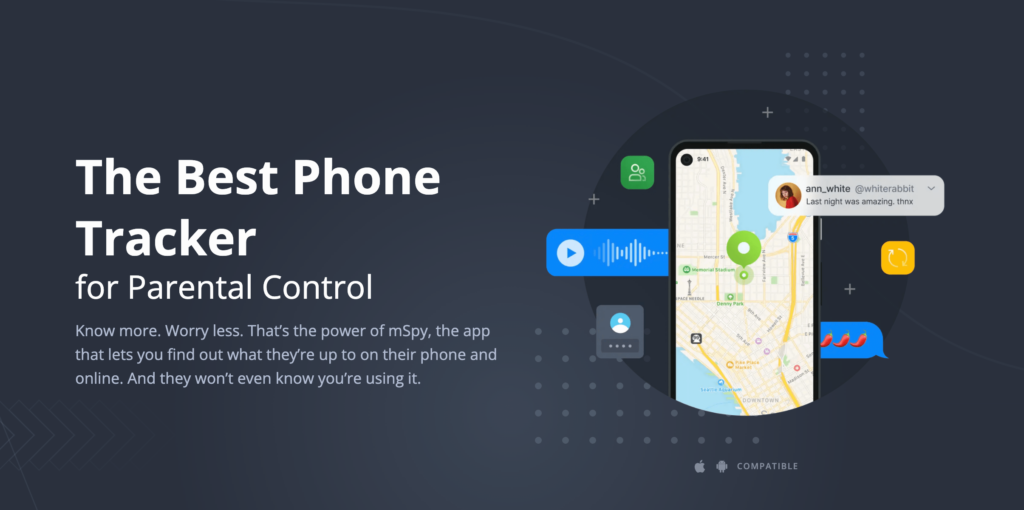 The best app is mSpy as it is fairly inexpensive and also has a high success rate. In addition, it can hack into other data that have been sent or received.
Mspy also provides an online portal where logged in members can access their account remotely at any time of the day or night from any web browser on PC, Mac or mobile devices such as iPhone/iPad etc..
Pros
Good customer service
This software claims to work for both iOS and Android devices including tablets, iphones, ipads etc.
High success rate
Can hack into other data that have been sent or received.
Can be used on multiple devices
Cons
The free trial is only a few days long.
Not 100% effective as it does not have access to the actual app, but can still get you some information. Therefore hack whatsapp by phone number is possible if this tool works for you.
Whatsapp hacking with mSpy will allow users to see how many messages are being sent and received through Whatsapp which helps determine how active contacts are via chat apps. It also gives other details such as images that were downloaded or deleted during a day/week etc… This provides an insight into how much time people spend using their phone – whether they could potentially be cheating on you!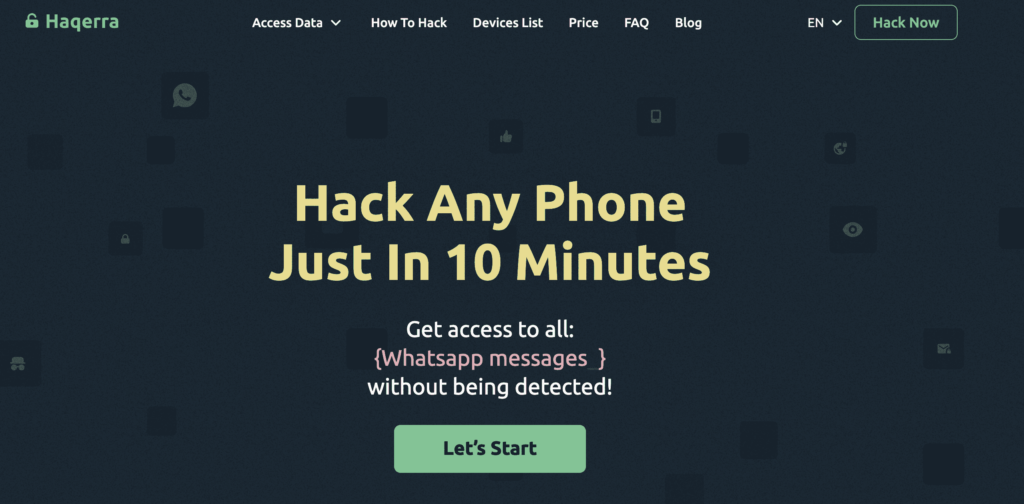 Another spy app that can help you hack whatsapp by phone number is Haqerra. This app can help you track whatsapp, sms and other information sent through the target device.
The good thing about this whatsapp hacking tool is that it allows you to see not only whatsapp chats but also attached images so its another great tool if your partner might have been cheating with visual evidence! It will even allow.
The pros of whatsapp hacking tool by Haqerra:
it offers whatsapp spy, sms tracking and call logs
24/7 support which means your questions will be answered very quickly
Cons
the app is pricey at $69 for a month or $349 if you want to use it for an entire year!
there is no free trial period offered by Haqerra so users have complained about being unable to test out the product without having to pay up front first.
As with other whatsapp hacked applications , Haqerra requires physical access to target device in order to install successfully.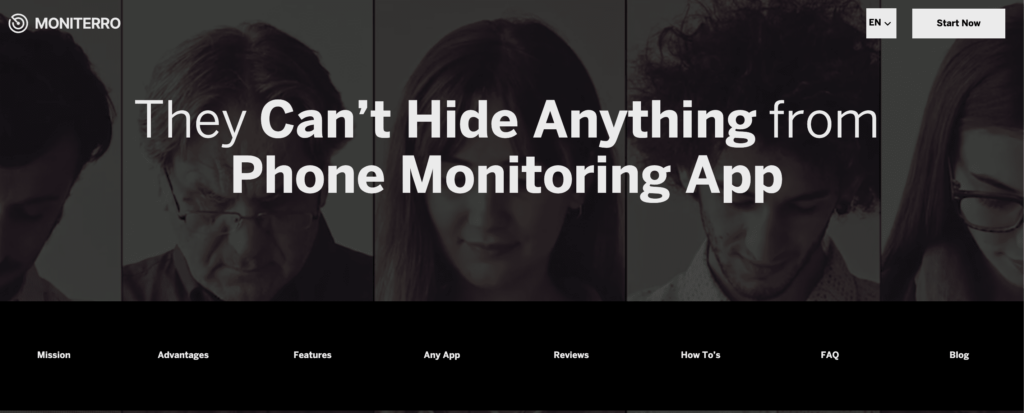 The third spy app for whatsapp that we will be reviewing is Moniterro. This software claims to work for both iOS and Android devices including tablets, iphones, ipads etc.
Pros
Moniterro offers a money back guarantee so you can test out the product without spending anything first! It has some really impressive features such as:
Cons
Price – this app costs more than most other similar apps on the market today!
Installation & Compatibility Issues – Customers have complained about issues during installation process and compatibility problems with devices such as iPhone X .
Lack of Customer Support – customers report lack of timely customer support which can result in further complications or difficulties.
The thirds method of hacking Whatsapp is Using WhatsApp Web.
This method is most popular among Whatsapp users because they can hack whatsapp by simply logging in to the WhatsApp web version. All you need is a phone number and internet connection, no app installation required!
The only disadvantage of this method: it doesn't work for rooted devices or jailbroken iPhones except if both your sim cards are registered on same whatsapp account.
You will be able to do all these hacks from computer browser (Chrome/Firefox) connected with either WiFi or cellular data without any kind of software downloads like apps etc.. You just need an active Internet Connection which you can get through many ways such as using another smartphone's hotspot, connecting iPhone with PC via USB cable, sharing wifi network with somebody else.
Conclusion
As we have seen from our review so far, some whatsapp hacking apps require physical access of target device while others do not. However they all seem versatile enough as long as they are used by expert hands.
We recommend to use mSpy as it is easy to use and have a lot of functions like call logs, browse history, keylogger, gps locator.